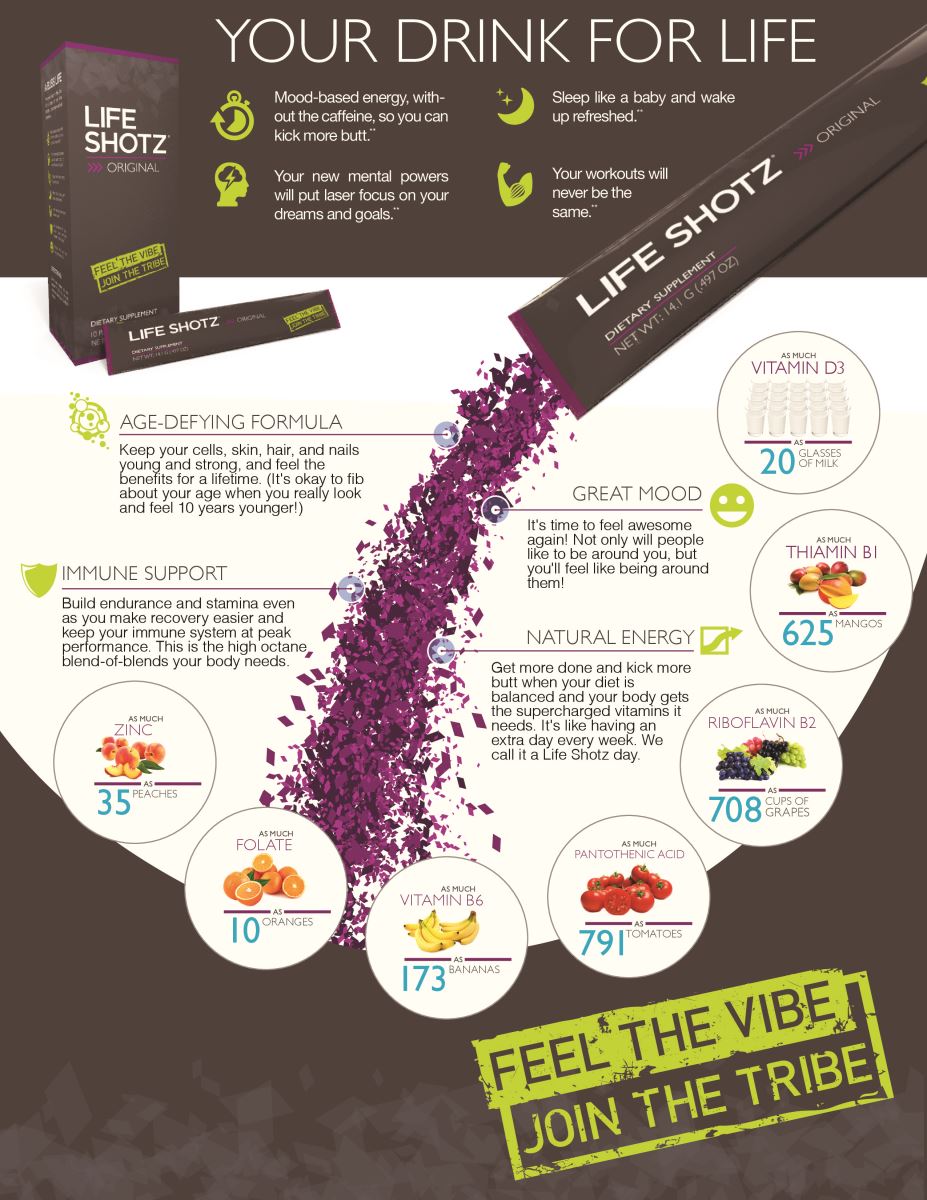 Out of necessity I was looking to cut out caffeine and sugar, and not feel so tired anymore.

I tried Life Shotz natural energy supplement because a dear friend had tried it and found she was just "checking stuff off her list" - getting more accomplished every day. She was a lifelong friend from childhood and she knew I was tired and used supplements so she shared a sample with me. She also knew I was a researcher and would study the supplement.
She also knew that I was trying to cut out caffeine because it can contribute to bone loss, and cut down sugar to help my immune system. They could no longer be the things that got me through the day.
I am still honestly surprised (dumbfounded actually), but I too started to get things done and checking more off my to-do list. It seemed to give me not only steady physical energy but also picked up my mental drive (and I'm not the only one apparently). And I've tried very hard to duplicate the effect with other vitamins and cannot yet.
I know from my personal research for my family in the past year that many of the B-vitamins in Life Shotz are the more bio-available forms, and that's why I was willing to try it. However it seems to be the unique combination of ingredients that helps.
So I thought I'd try LSVibe Protein Shake too,and I believe of all the protein shakes I've tried over the years, the Chiseled Chocolate is the best tasting chocolate shake I've had. Better yet, I mix my LSVibe Protein Shake with my Life Shotz vitamin powder (it also comes in capsules) and I don't crave sugar any more, am not hungry for hours, and honestly feel "up" mentally shortly thereafter. I also haven't had caffeine in the four weeks since I started this program and have not needed/wanted it.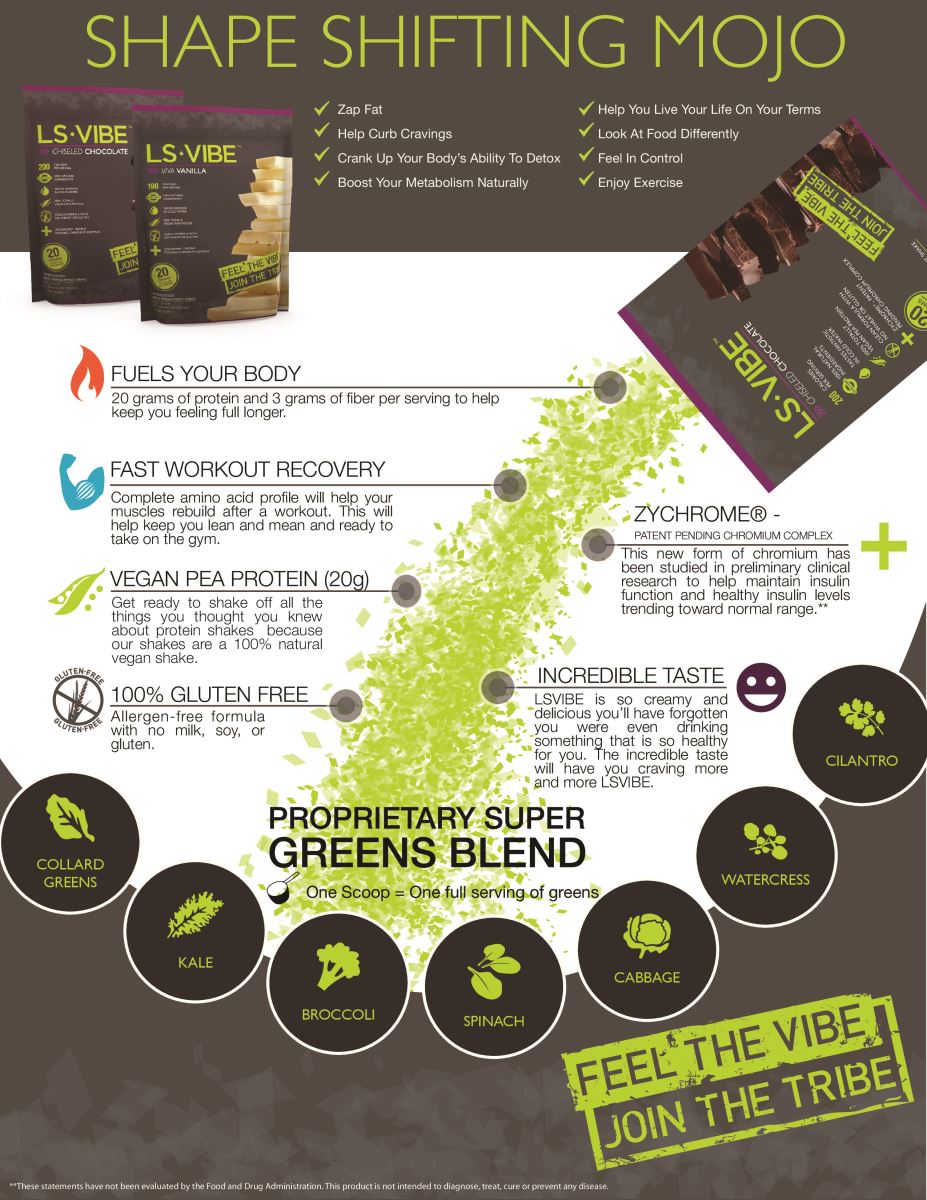 I'm no nutritionist. This is my personal opinion. Over the past 21 years, though, I've juiced, tried various green drinks and protein drinks, and studied/tried varied supplements. I like these products for several reasons:
I've never gotten a natural energy boost like this before, and I like the clean ingredient list of Life Shotz:

No Gluten
No Caffeine
No Preservatives
No Artificial Dyes
No Artificial Flavors
No Yeast (which in B-vitamins can bother me)

and LSVibe:

20 grams of protein and 3 grams of fiber per serving to help keep you feeling full longer.
Allergen-free formula with no milk, soy, or gluten.
Proprietary greens blend is rich in nutrients to stave off cravings.
Patent pending Zychrome supports healthy insulin levels.
Complete amino acid profile to help your muscles rebuild after a workout.

I like the test results from Brunswick Labs concerning the ORAC values too.

I also showed it to my MD to make sure our family could take it and she said yes.

I'm saving money on coffee and junk/sugary foods because I don't want/need them constantly.
Why am I sharing this? Honestly for two reasons:
I am still surprised by how much better I feel, and believe others may benefit. I realize we all have different needs in our body, and different metabolisms, however it's obvious to me from my friend's, my husband's and my experience that this will indeed help some people who are looking for more natural energy and possibly to eat healthier. And since I found no way to duplicate its effect myself, I chose to share it.

By sharing it, I not only can help someone else feel better, I can help pay for my family's products. Granted, I'm saving money by no longer drinking coffee or having sugary snacks, but you know every bit helps in raising a family in this economy. Yes, I'm up front and honest. I must disclose that I signed up to be an independent Life Shotz brand rep to do that.
​​Besides trusting the product, I like the money-back guarantee!! Although it's been said that it takes 28-30 days to change a habit, it's easy to try both products in a 5-day Introductory Pack which contains both Life Shotz and LS Vibe Chiseled Chocolate Protein Shake. I also like how you can sign up to be a Preferred Customer for free, and then purchase at Wholesale.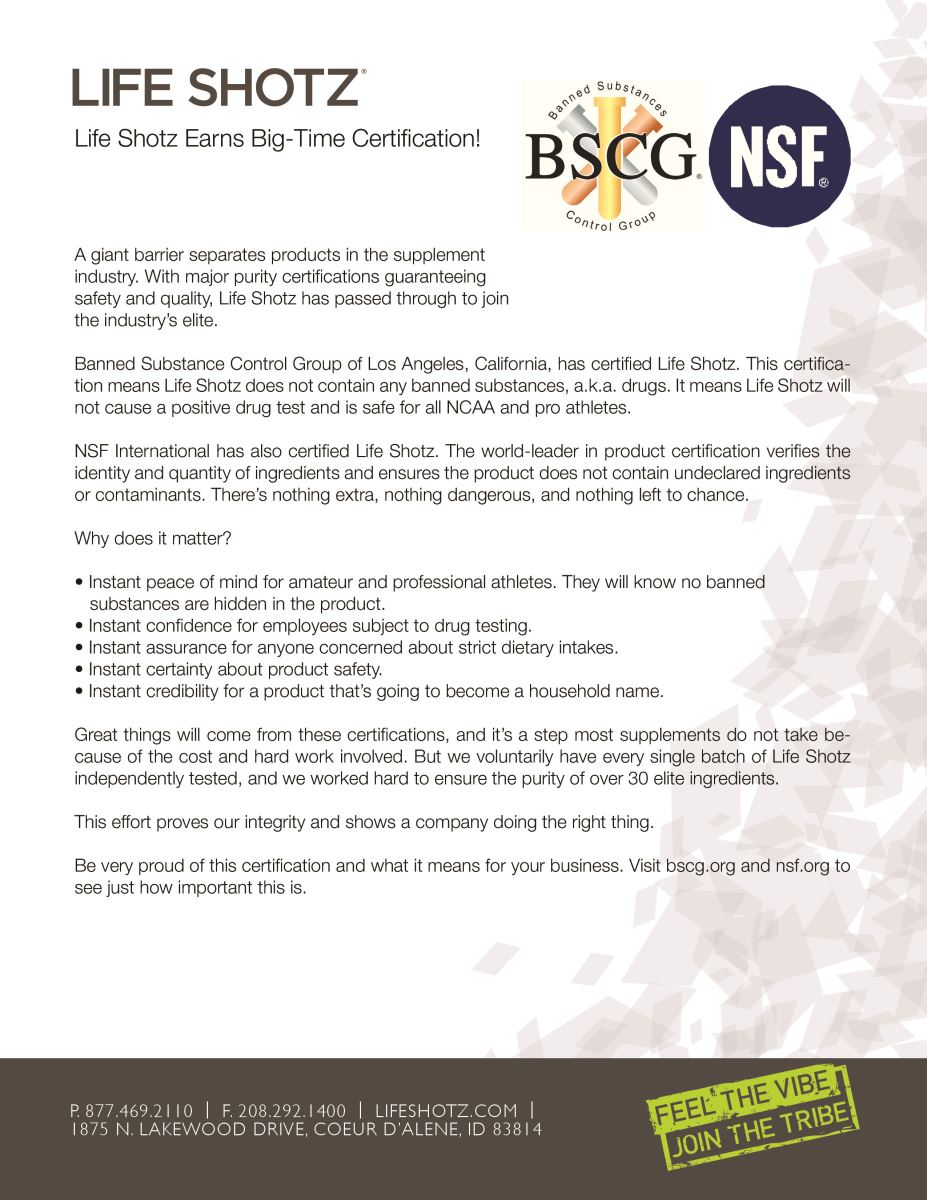 My primary focus in life are God, my family and friends, and our real estate business - helping people with their homes - which is very satisfying (and challenging). This product is helping me do all three better. I don't plan on changing this to be a primary business, but if you do decide to try Life Shotz and/or LSVibe Protein Shake please order through me - I keep adding family members to my monthly grocery budget for these products as I see its benefits :)
Here are a couple helpful links:
And if you have any questions, please contact me. I will be honest. Again I'm no nutritionist, but I do know the difference I am experiencing :).
Mary Luca
http://marybluca.com
http://energy.lifeshotz.com