The diet industry is big business ... and they love to sink their billion-dollar claws into desperate people this time of year. People who make a resolution to lose weight, adopt the latest diet craze, and swear that THIS time will be different! But it never is. The reason is simple ... and it's something the diet industry definitely wants to keep hush hush.
Fortunately, we're here to dish the truth: DIETS DON'T WORK.
Losing weight is the most popular New Year's resolution
90-95 percent of dieters gain back all their weight within one to five years
One-third of dieters actually GAIN weight
Only 8 percent of people are able to make their resolutions stick
The path to better health doesn't require going on a diet. And it doesn't require radical change! You don't have to "cleanse" (aka starve yourself and sabotage your metabolism). You don't have to swear off one food group for the rest of your life (impossible). You don't have to obsessively count calories (not fun OR practical). And you definitely don't have to consume artificial junk and chemicals (just not cool).
There IS an easier way that's not about dieting. And here's the kicker ... it actually works!
Shake things up this New Year with LSVIBE Shakes! These vegan, GMO-free protein shakes are a complete meal inside 200 calories of pure awesome. We're talking 20 grams of all-natural pea protein, a full serving of nutrient-dense greens and 3 grams of fiber.
No radical change needed! Enjoy your LSVIBE Shake as a meal replacement for that pastry you normally eat for breakfast ... or for that processed food you like to eat on your lunch break. Small change can make a big difference.
LSVIBE Shakes are super-convenient too! Just mix with water and shake. No blender required!
Healthy, complete meal to fuel your body, fill you up and quiet cravings

It's easy to be green: includes broccoli, spinach, kale, cabbage, watercress and more

Crazy-good amino acid profile makes for happy muscles

Zychrome supports healthy insulin levels

Ultra-clean formula: no preservatives, dyes, caffeine or artificial flavors
Now that you know the diet industry's little secret, resolve to go diet-free in 2015. Instead ... shake your way to a healthier lifestyle with LSVIBE Shakes. Order now!
We can't wait for you to try a new VIBE on for size.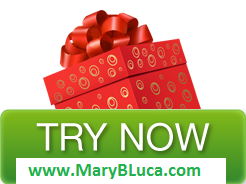 "I've been a workout machine for the past year, losing only 5lbs. I started LSVIBE and have already lost an additional 3.5lbs! The convenience of having this Shake as a meal replacement saves me time and has made my life much better! It's the meal I look forward to the most!"
– Alison Lucio
"With LSVIBE I can now offer my clients delicious meal replacement shakes and a solid program that gets results!"
– Colleen Riddle, Certified Personal Trainer
"LSVIBE Shake is awesome! Especially if you are a chocolate lover! I have another brand of shake every morning, but it doesn't taste like this - and I am usually hungry within an hour! This is thick with just water - I won't be adding any more calories to this one!"
– Patty Nelson
These statements have not been evaluated by the Food and Drug Administration. This product is not intended to diagnose, treat, cure or prevent any disease.
Pregnant or lactating women, diabetics, hypoglycemics and people with known medical conditions should consult a health care professional before adding any nutritional supplement to their diet.